3D Festival of the DGS 2019 in Leipzig
6 April 2019, 10:00–18:00, Theaterhaus Schille, Leipzig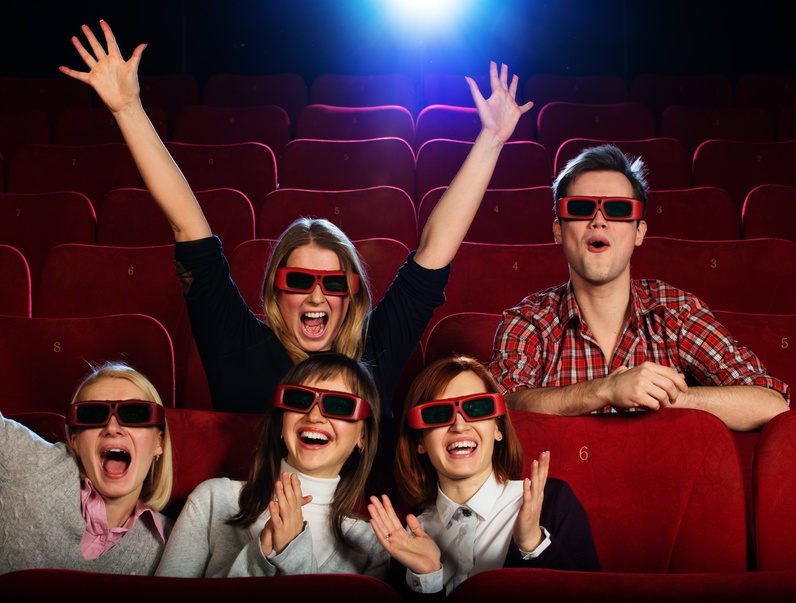 At the 3D festival of the DGS, amateurs and (semi-)professionals of 3D photography and film from all around Germany come together. Amazing photos are projected as audio-visual shows in real stereoscopic 3D. In 2019, the 3D festival will take place in Leipzig.
The 3D festival is a public event open to everybody. Anyone interested in 3D is more than welcome to attend. No registration is needed. Entrance fee: € 12.
The venue is the theatre Theaterhaus Schille, centrally located by the inner city ringroad in Leipzig (Otto-Schill-Straße 7, 15 minutes from the central railway station, tram stop: Thomaskirche).
Deadline for show submissions: 14 March 2019
Social programme
Friday, 17:00: little tour of the city centre. Meeting point: Theaterhaus Schille. Please sign up

This email address is being protected from spambots. You need JavaScript enabled to view it.

. Further times on Sunday.
Friday, starting at 18:00: get together in Apels Garten (100 m from the theatre)
Saturday, 19:00: dinner at Auerbachs Keller (in the city centre, next to the market square)
Sunday, 10:00 and 11:00: little tour of the city centre. Meeting point: St Thomas Church, side entrance by Bach memorial
Accommodation in Leipzig
The closest hotel is in the street parallel to the venue: Innside Hotel (four stars, 300 m, ✆ 0341-3937670).
In the city centre, there are plenty alternatives for any budget, walkable within 10 minutes:
Tip: If you travel by plane, it may be much less expensive to book flight and hotel together through a website such as expedia.de or opodo.de.
Getting to Leipzig
Flight: From Leipzig/Halle airport (LEJ), you get to the city centre in a mere 12-16 minutes by metro train. The airport is serviced by the following airlines:
Tip: Book a ticket without luggage directly through the website of the airline (light/basic fare). This still allows you to bring one suitcase 55 × 40 × 23 cm in size and with a maximum weight of 8 kg – usually enough for a long weekend. Many tickets are cheaper than you may think!
Train: Leipzig Central Station is the biggest terminus station in Europe and can be easily reached by ICE and Intercity trains. The north-south axis from Hamburg via Berlin to Nuremberg and Munich as well as the east-west connection from Frankfurt to Dresden both go through Leipzig.
Tip: Book well in advance and secure a Sparpreis ticket at bahn.de. You will have to decide on a specific train, but the price will be much more competitive.
Coach:Right next to the Central Railway Station, a new coach terminal has been opened. Flixbus alone offers 174 connections to Leipzig.
Car: Leipzig can be reached over the motorways A9, A14 and A38. Free parking spaces in the city centre, however, are rare. Directly adjacent to the theatre, there is a public car park (Parkhaus Martin-Luther-Ring, Otto-Schill-Straße 3-5, daily charge: € 5). The Innside Hotel offers parking as well.
Discovering Leipzig
You do not know Leipzig yet? Then it is high time!
Leipzig is known mainly for three reasons. Leipzig has a trade fair and has always been a city of merchants. In Leipzig, the money is made and in Dresden (where the king resided) it is spent, as the old saying goes. The city centre boasts many buildings with large inner courtyards and passages, where carriages could deliver goods and the merchandise be displayed. Today, Leipzig trade fair is especially known for the annual book fair which reports record numbers in attendance each year. But Leipzig is also a city of music: Bach was the cantor at St Thomas Church for many years with its famour boy choir Thomanerchor. Also the name Richard Wagner is intricately linked with the city. In younger history, Leipzig was city where the peace prayers started in St Nicholas Church that resulted in demonstrations in the entire country and eventually led to the end of the GDR.
Here a few tips for your spare time if you decide to stay longer:
Impressions:

© Frank Lorenz